Profile

Parker Stewart
Always believe in your soul
Paid Account
Created on 2014-07-15 02:58:51 (#2290450), last updated 2014-07-15 (166 weeks ago)
0 comments received, 113 comments posted
1 Journal Entry, 1 Tag, 0 Memories, 88 Icons

About

Mini Bio
Gold. Always believe in your soul
You've got the power to know, you're indestructible
Always believe in, because you are Gold
Gold, Spandau Ballet


Parker Winston Stewart is the youngest child of the Stewart family. Georgette and Winston Stewart welcomed their son four years after identical twin girls, Summer and Erica (who has been known as Ricki since she was a baby). Georgette and Winston were high school sweethearts, both growing up in their home town of Denver, Colorado, and both sharing a love of skiing, snowboarding and ice skating, making the most of the cold climate. Georgette was an ice hockey commentator and Winston a sports physiotherapist. Sport was very much in the family's blood, so it was a natural progression for two out of their three children to share that passion. Ricki went on to become a sports journalist and Parker, who had a love for ice skating since he was old enough to get balance on skates, went on to become a Winter Olympic Gold Medalist at the age of 24 at the Sochi, Russia Winter Olympics.

It was actually Parker's third Winter Olympics. His first in 2006 in Italy, he won Bronze in Figure Skating with his then skating partner, Courtenay Russell, but she retired a couple of years later to have a baby and that was when Parker began training solo. In 2010 in Vancouver when he was 20, he won Silver as a soloist, and finally scored two Gold medals in the 2014 Winter Olympics. Summer was the only child of the three who had different ambitions entirely and she went on to Med School at UCLA in California where she met one of her best friends to this day, Evan Turner, and they both chose their speciality of Neurology, where she now specialises in people with Multiple Sclerosis. She's the only straight Stewart kid, with both Ricki and Parker eventually coming out.

Parker's coming out was pretty spectacular and it led to him becoming an international gay icon. He came out to friends and family when he was 18, though he was too busy with training for the 2010 Olympics to date. His first boyfriend was just before those Olympics and his schedule proved too much of a strain and they civilly went their separate ways. It was actually at the Olympics in Vancouver that Parker met a young school teacher three years his senior, Charlie Gresham, who was a spectator at the Olympics with his large family of three sisters and a brother. The family of redheads (very much giving the Weasleys a run for their money) were all in the hotel bar having a drink and watching some of the Olympic highlights from the day on the TV. Parker came in with a couple of his team mates and caught Charlie's eye across the bar. Charlie had recognised him immediately, after having perved on him during his qualifying rounds a couple of days before, and got flustered when Parker made eye contact. But Parker just flashed him a smile and Charlie plucked up the courage to buy him a drink, when youngest sister, Rose, was almost bruising him from hitting him in the arm getting him to go over and get Parker's autograph for her.

Parker was an easygoing go, very friendly, loved to chat to anyone and always very willing to mingle with fans, take photos or give autographs. It was part of his charm and why he had such a large fan-following. He didn't just give autographs to Rose, he gave them to Charlie's whole family, and took photos with all of them too. But when Charlie's family left to go to bed, Parker and Charlie remained in the bar and spent hours chatting. Nothing happened at that point, but Charlie casually suggested they could maybe get another drink before the Olympics were over. As a bit of fun, Parker promised that if he won a medal two days later when he was competing, Charlie could meet him back there at the bar for a congratulatory kiss.

Charlie, of course, just thought he was joking around because Parker issued the promise with a wink. He was a favourite for winning a medal, though, and when he did score silver, Charlie laughed it off, thinking he would never see Parker in person again, as much fun as their long chats were. But true to his promise, that night, Parker showed back up at the bar for Charlie to make good on his kiss. It didn't stop at a kiss. They went back to Parker's room and slept together, and Parker promised to go to Florida to visit once all his celebratory obligations back in Denver were said and done, which would be a big thing because Parker was moving to New York to live closer to his sisters, not both relocated there for work. And he did. He went to Florida and stayed with the Greshams, and during his visit, they started dating.

But by that point, Parker's mind was already starting to focus on getting Gold in Russia in 2014. He had a big four years ahead of him, and with Charlie not long into his first teaching job in Florida, they decided on a long-distance relationship to see how it worked out. It actually worked out fantastically. Parker's family had always been well off, but now he had a fortune in his own right from sponsorships and being an two time Olympic medallist. If he couldn't fly out to Florida, he would pay for Charlie to fly to New York on his school breaks or weekends, which worked for Charlie because three of his four sisters were there (Rose, Maggie and his eldest sibling, Julie) so he could kill two birds with one stone.

It was at the beginning on 2011 that Parker decided to come out very publicly as gay. The news went viral, and it firmed his status as a gay icon, many applauding him for his choice (though with the praise came hate, which he luckily just took like water off a duck's back). He is now a prominent ambassador for Gay Rights and LGBT Youth in the USA, using his status to help the cause. In fact, when gay marriage was legalised in New York in the middle of 2011, it was Parker who proposed to Charlie, and they were one of the first gay couples in the city to legally tie the knot. Parker sold the exclusive rights to his first marriage photos to a popular lifestyle magazine and all the royalties went to LGBT charities. Their relationship was still predominantly long-distance for the next few years, with Parker hard-driven and focused on scoring Gold in 2014. Everything in him was sunk into that drive and in Russia, he didn't just win one Gold, but two.

It was after his win that he decided to take a break to focus on his marriage and new job mentoring child ice skaters who were aiming for the Olympics themselves. Charlie got a new teaching job in New York, and they now live together in a gorgeous loft apartment in SoHo, with Parker still being the typical fun-loving, bright-spiried guy he was before all his hard work paid off and he found himself in the hands of fame.


Parker is an Original Character
for musebox / psl, dreamlikenewyork.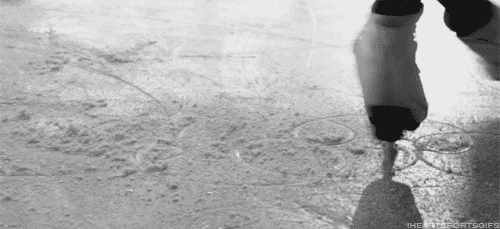 Parker is an original muse character with no fandom affiliation.
For RP and muse purposes only.
PB is Kenzie Roth, who belongs to himself.



People
[View Entries]

Communities
[View entries]

Member Of (4):

Subscriptions (4):

Administrator Of (0)

Feeds
[View Entries]

Subscriptions (0)

Linking
To link to this user, copy this code:
On Dreamwidth:
Elsewhere: